Wreaths Across America
REMEMBER the Fallen. . . HONOR those who Serve. . . TEACH our children the value of Freedom.  In December, a Wreaths Across America event will be held at Parsons Cemetery to Remember and Honor our veterans through the laying of Remembrance wreaths on the graves of our country's fallen heroes and the act of saying the name of each and every veteran aloud.  More than 1,300 veterans are laid to rest in Parsons Cemetery and each year we gather to honor these veterans.
In partnership with Operation: We Care, the event includes a procession, keynote speaker, laying of honor wreaths for each branch of our armed services, and the laying of a remembrance wreath on each monument of a veteran.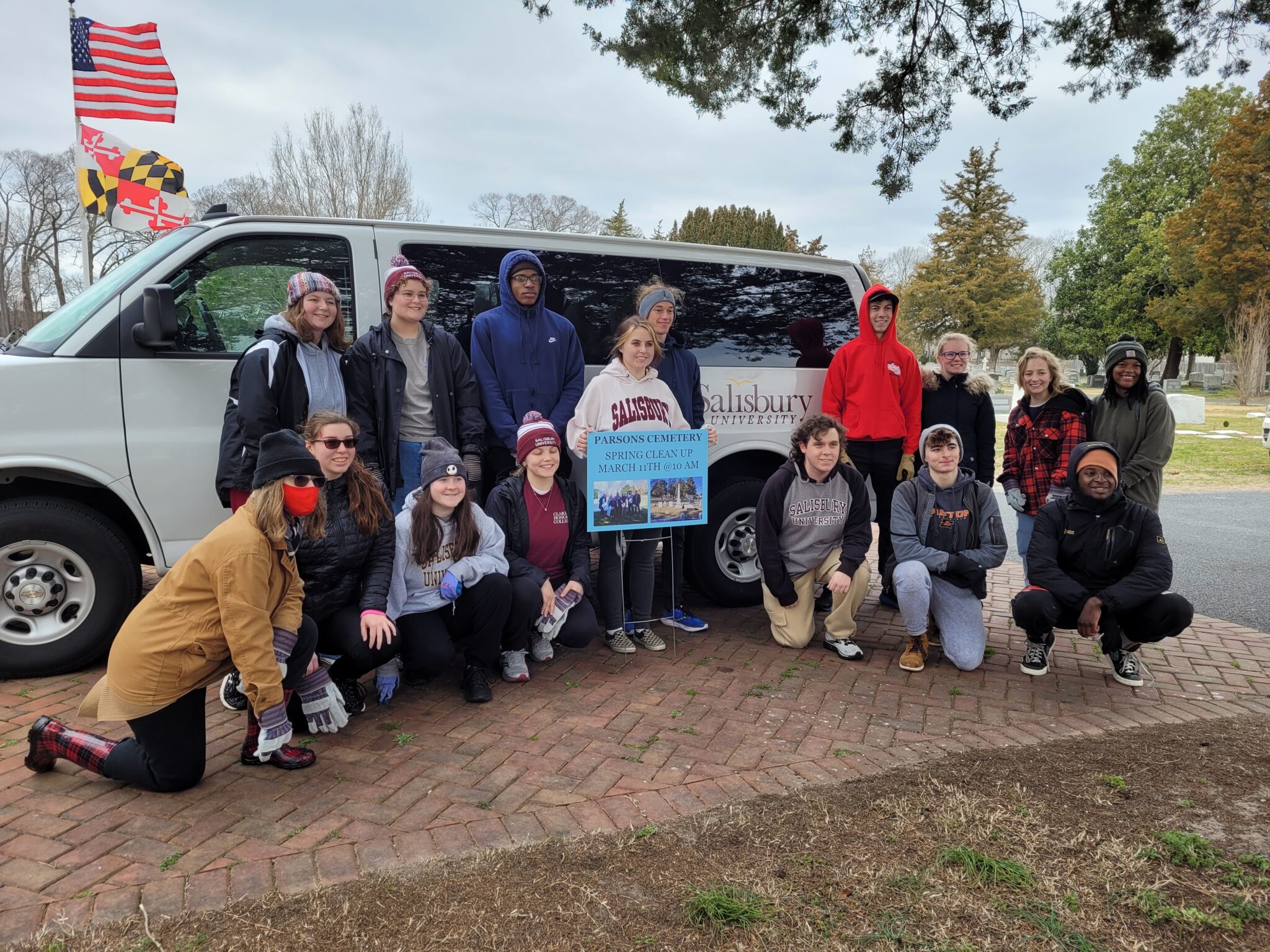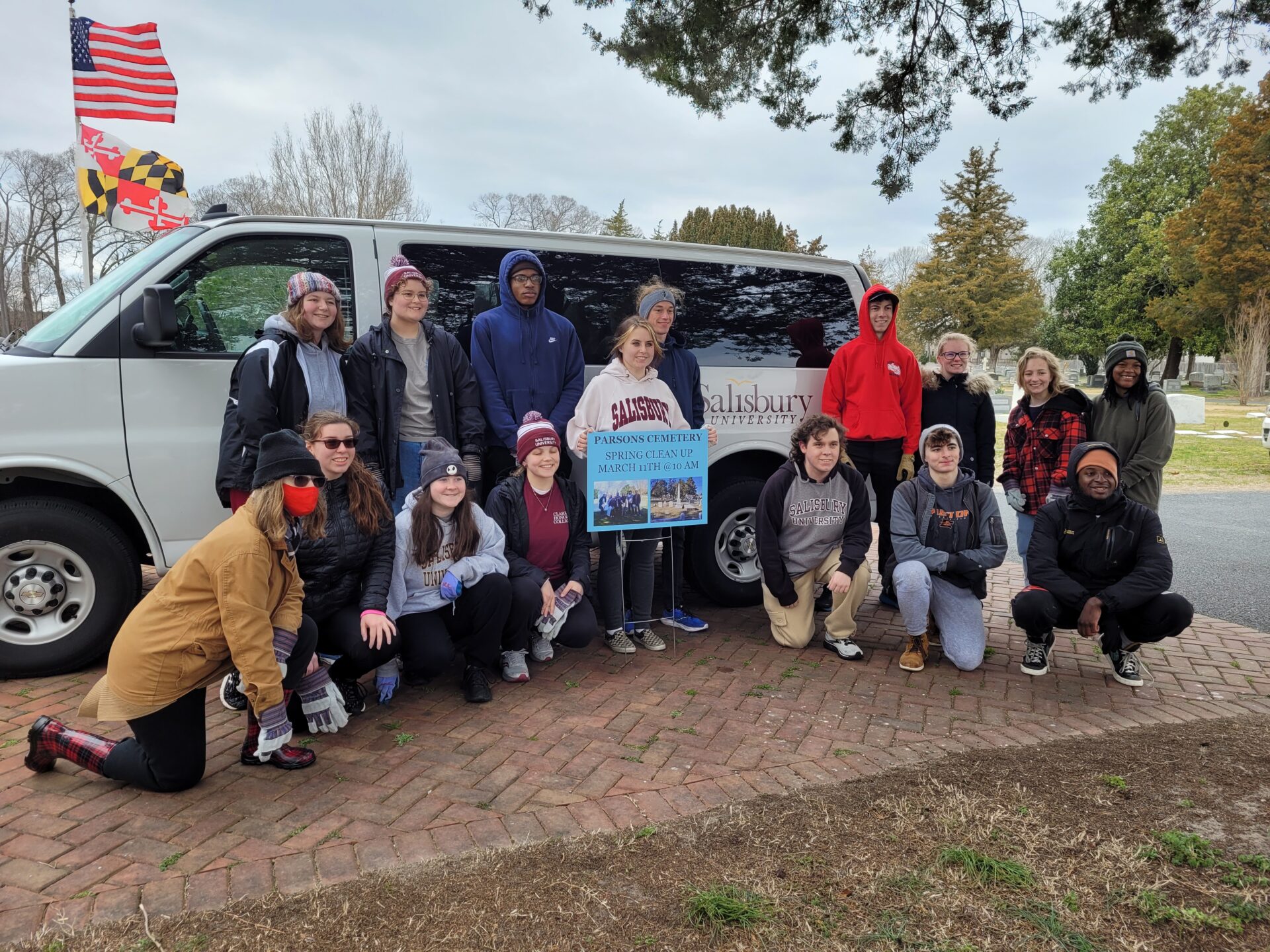 Spring Clean-up Day
Spring Clean-up Day – At the start of the Spring season, a group of volunteers helps to beautify and clean the cemetery for our impending visitors.  If you are interested in assisting in this endeavor, please reach out to us.  We would love to have you.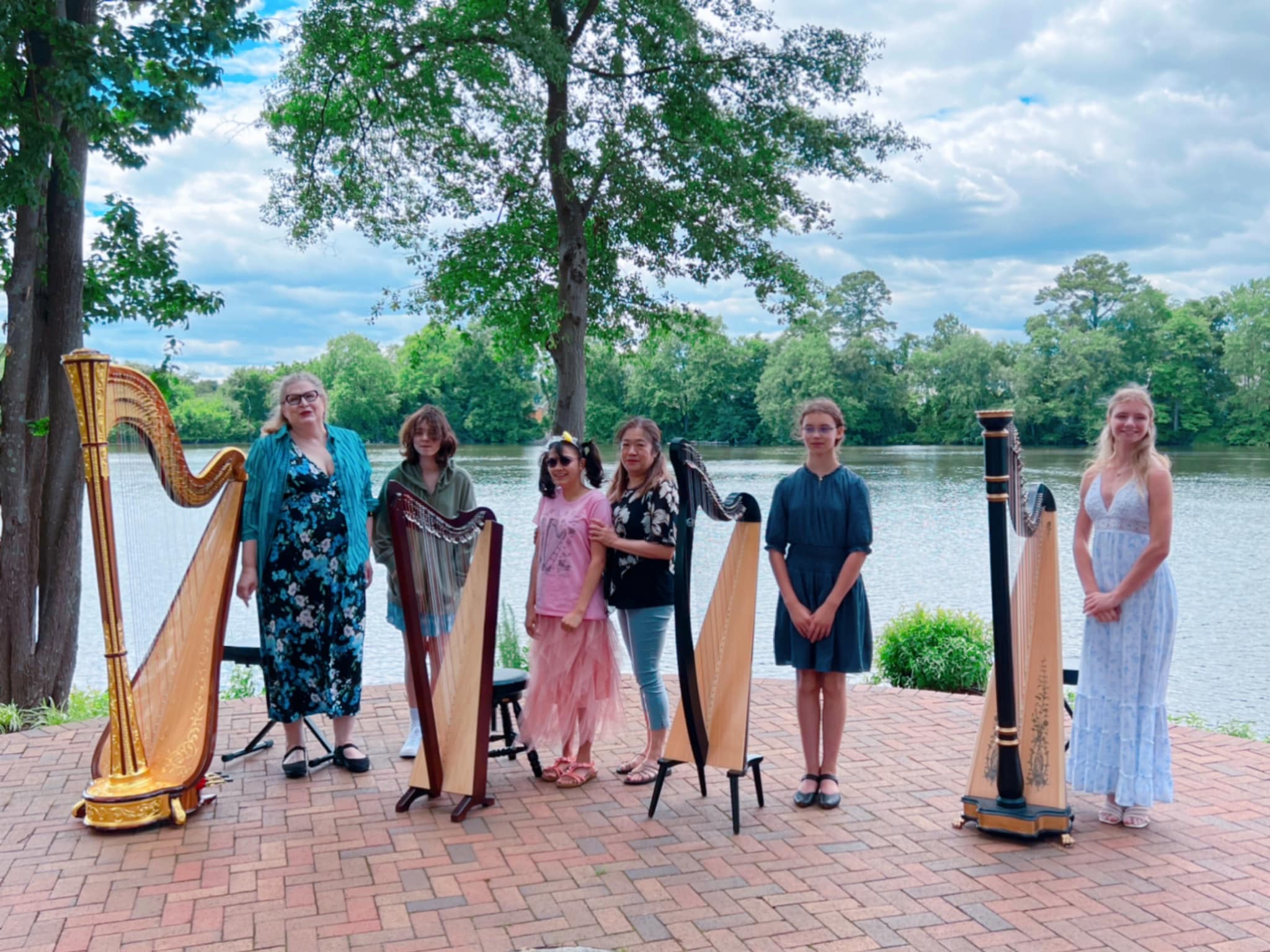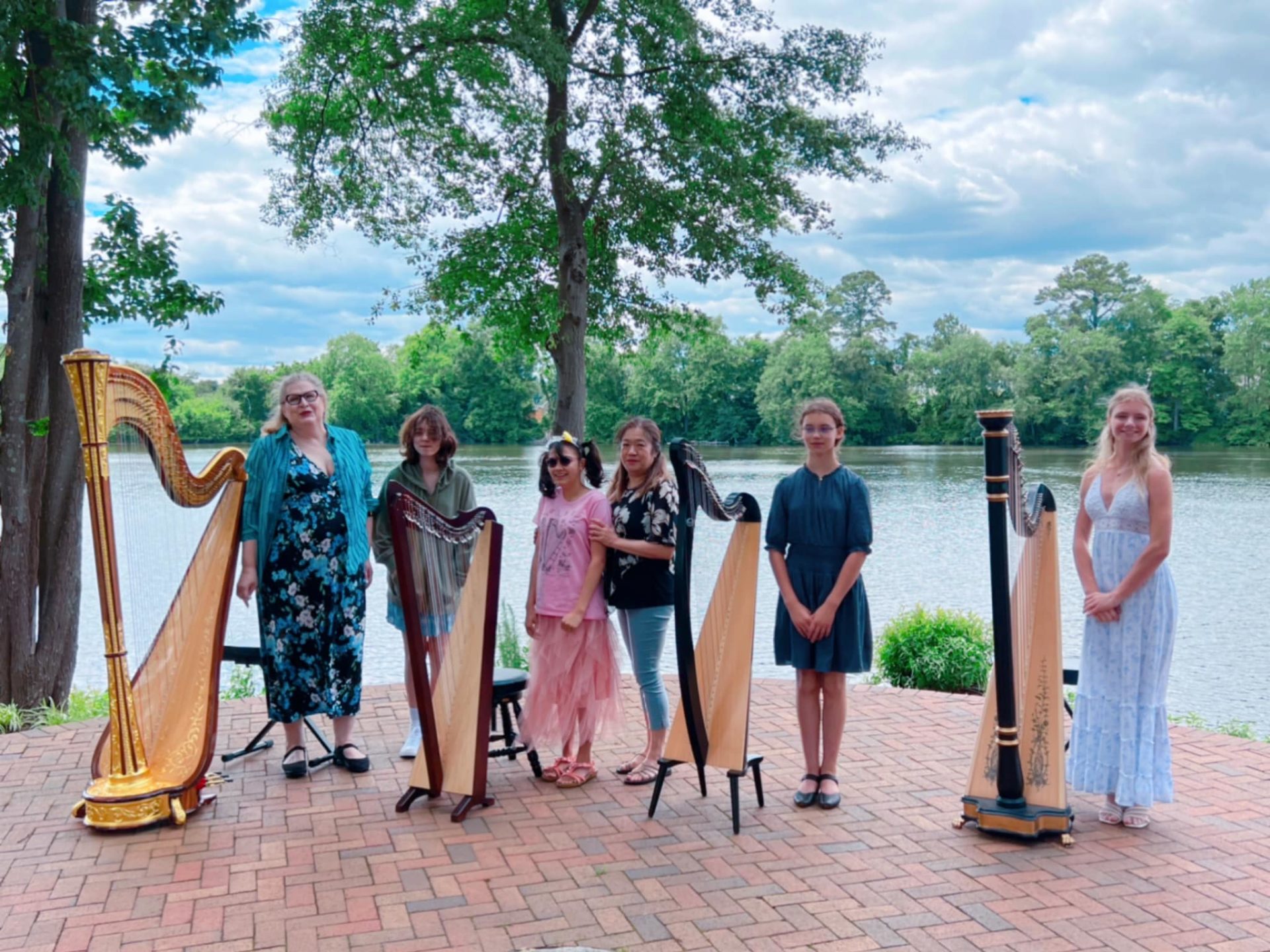 Musical Concerts / Recitals
Mill Stone Circle on Memorial Walk at Parsons Cemetery has a beautiful view of the pond, banked by trees, and fantastic acoustics.  Enjoy music as you enjoy the beauty of nature. Pictured is Ms. Kara Dahl Russel, Adjunct Professor at Salisbury University's Fulton School, who teaches privately, and is an internationally recognized Interdisciplinary Performing Artist.  Ms. Russell and her harp students perform a free summer recital of mostly classical music at this beautiful Mill Stone Circle.   If you would like to use Parsons Cemetery for your musical event, please reach out to us.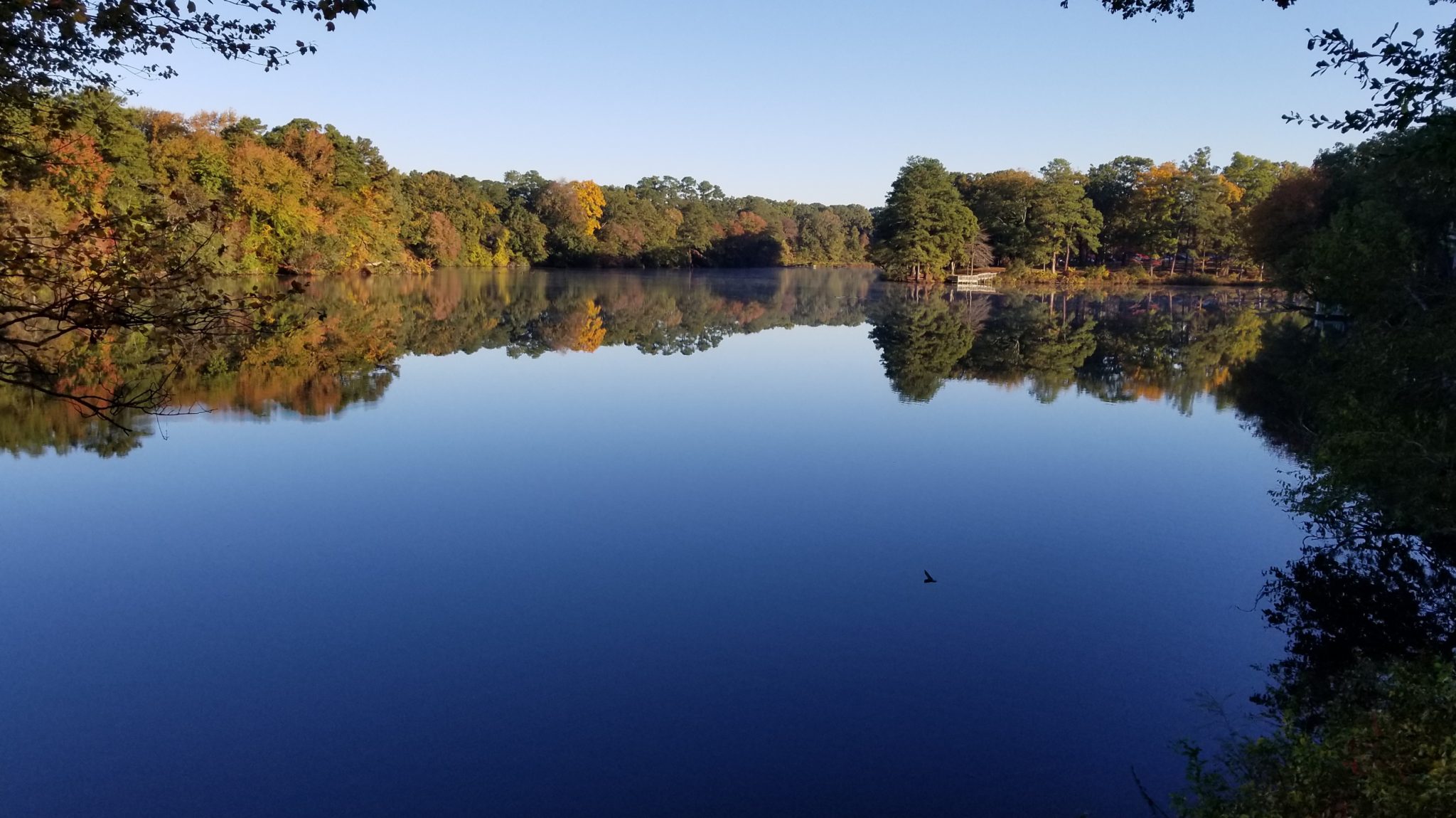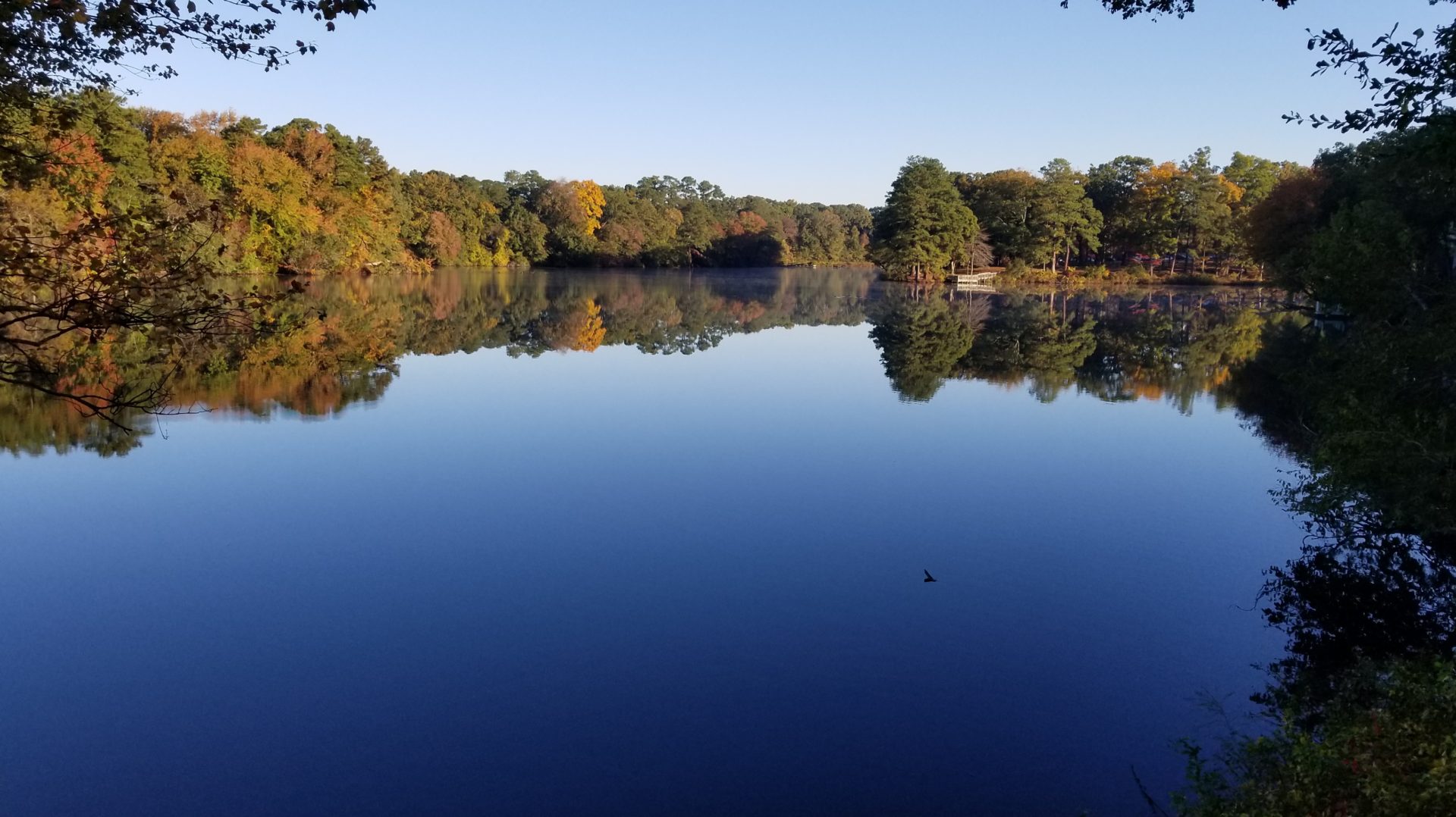 Religious Gatherings
Parsons Cemetery is available for your Church's gatherings and services.  Parsons Cemetery offers our beautiful collection of trees, waterfront backdrops, and a peaceful atmosphere to bring us closer to the Divine.    If you are interested in connecting your worship to nature, please reach out to us about holding your service at Parsons Cemetery.