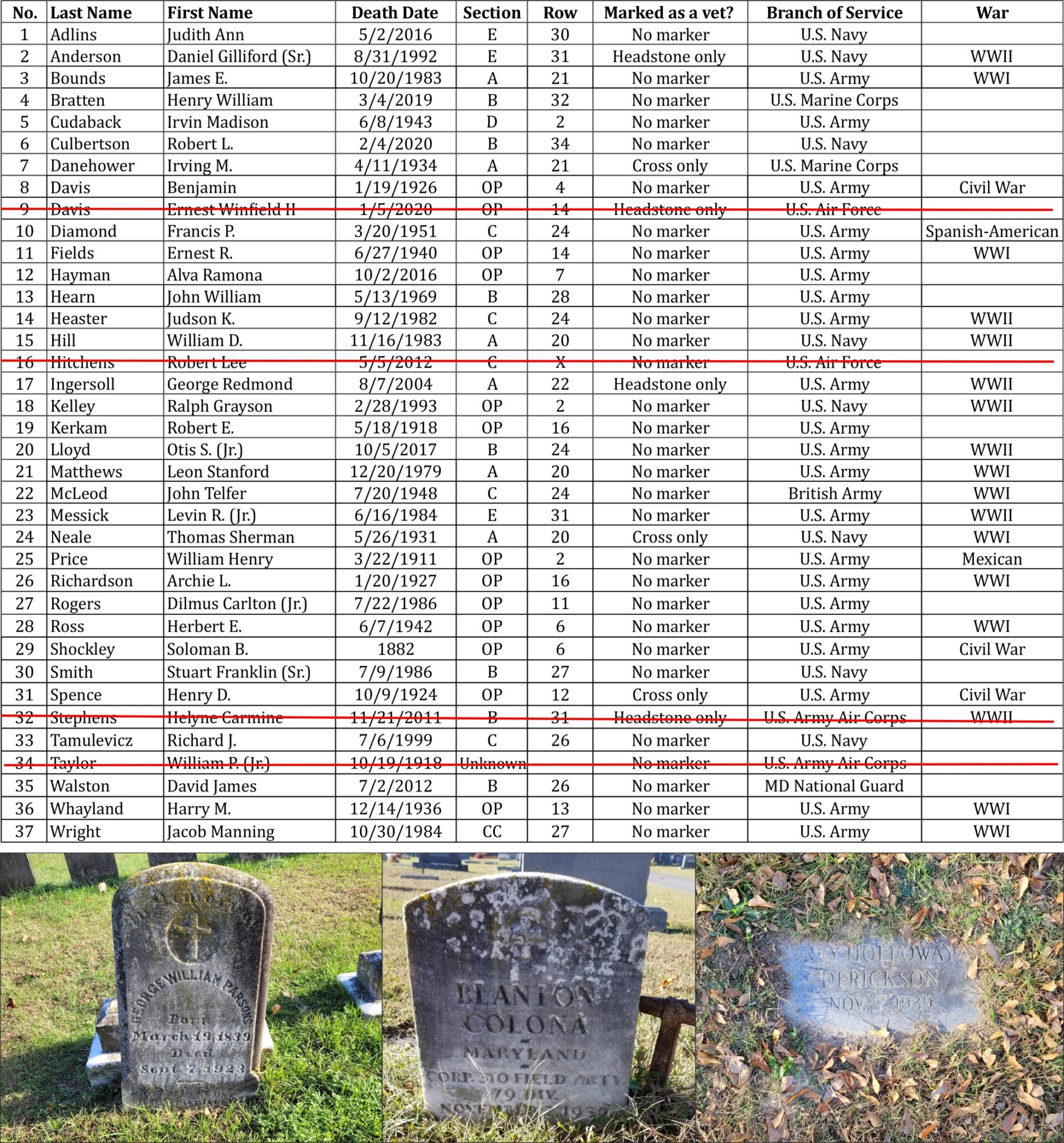 New! Adopt-a-Vet 2023 Campaign
Parsons Cemetery needs your help. We have identified 37 veterans interred in Parsons who do not have a personal marker at their gravesite. Furthermore, there are a number of existing veteran markers that need refurbishing; some have sunk down in the ground, some are leaning badly and some need to be reset with new bases. This is why we are kicking off our Adopt-a-Vet Campaign. You can help in one of two ways:
You can sponsor one of the 37 unmarked vets. We hope to raise at least $500 for each unmarked veteran's marker and installation costs (more than one person can sponsor a vet). Donors will be notified when their adopted vet's marker is installed. (The red line on the list to the right indicates the veterans has been fully sponsored). Note that all of the markers we use are quarried and manufactured in the USA.
Donate to the Veterans Marker Repair Fund. These funds will be used to repair existing veteran markers, starting with the ones that need the most help first.
You may contribute online by going to https://www.cfes.org/donate. Please fill in the donation form, and in the Select a Fund or Type a Fund Name box type in "Friends of Parsons Cemetery Fund". In the Note to the Community Foundation about your donation box, please indicate which unmarked veteran you are sponsoring or if you are donating to the Veterans Marker Repair Fund.
If you wish to pay by check, please download and fill out this form, and mail it, with your check, to:
CFES
1324 Belmont Ave. Ste. 401
Salisbury, MD 21804
THANK YOU!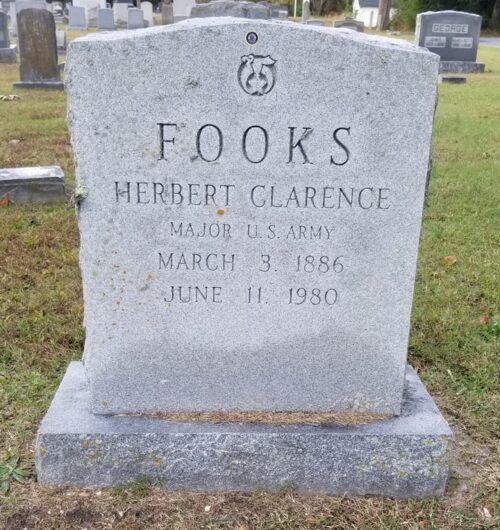 VETERANS INTERRED IN PARSONS CEMETERY, SALISBURY, MD
Complied by Dr. Brent Zaprowski, Salisbury University
Version 2 – Current as of Dec. 12, 2022
Click here to view a map of the veterans interred in Parsons Cemetery.
This document contains:
Methodology
Statistics
Map of Parsons Cemetery
Alphabetical List of Veterans by Last Name including:

Death Date
Location (Section, Row, Column)
Branch(es) of Service
War(s)
This Document is 29 pages long and periodically updated. We appreciate comments, additions, corrections, etc. Please use contact us form to send veterans information to the Parsons Cemetery Advisory Committee.